Honkai: Star Rail Version 1.2 Arrives with Thrilling Updates and Playable Characters
Honkai: Star Rail Version 1.2 appropriately named "Even Immortality Ends," is set to launch on July 19.
Home
ASA Blogs
Honkai: Star Rail, the newest game from HoYoverse, the developer of the popular game Genshin Impact, has already made its mark by reaching the top of the Apple App Store download charts since its launch on April 26. The game had already gained a lot of attention even before its release, with over 30 million pre-download reservations.
Honkai: Star Rail's Surpasses Genshin Impact in Revenue and Downloads.
Honkai: Star Rail enthusiasts have reason to rejoice as the highly anticipated Version 1.2, appropriately named "Even Immortality Ends," is set to launch on July 19, according to global interactive entertainment brand HoYoverse. Let's dive into the details!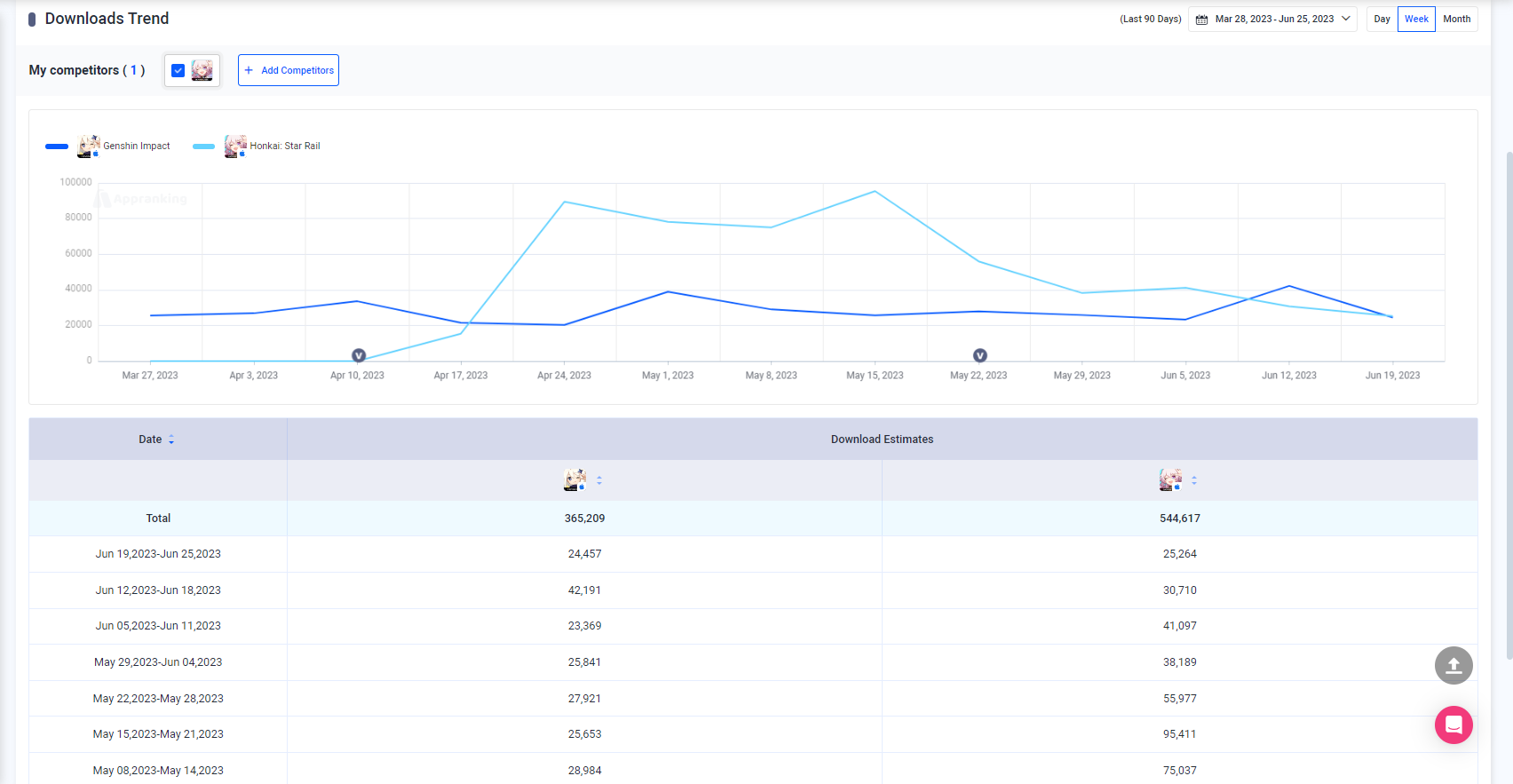 Download ranking of Honkai: Star Rail and Genshin Impact from Appranking
This update brings an array of captivating additions, including new playable characters, challenging battles, and exciting events. You can expect an enthralling experience as they dive deeper into the captivating universe of Xianzhou Luofu's adventure.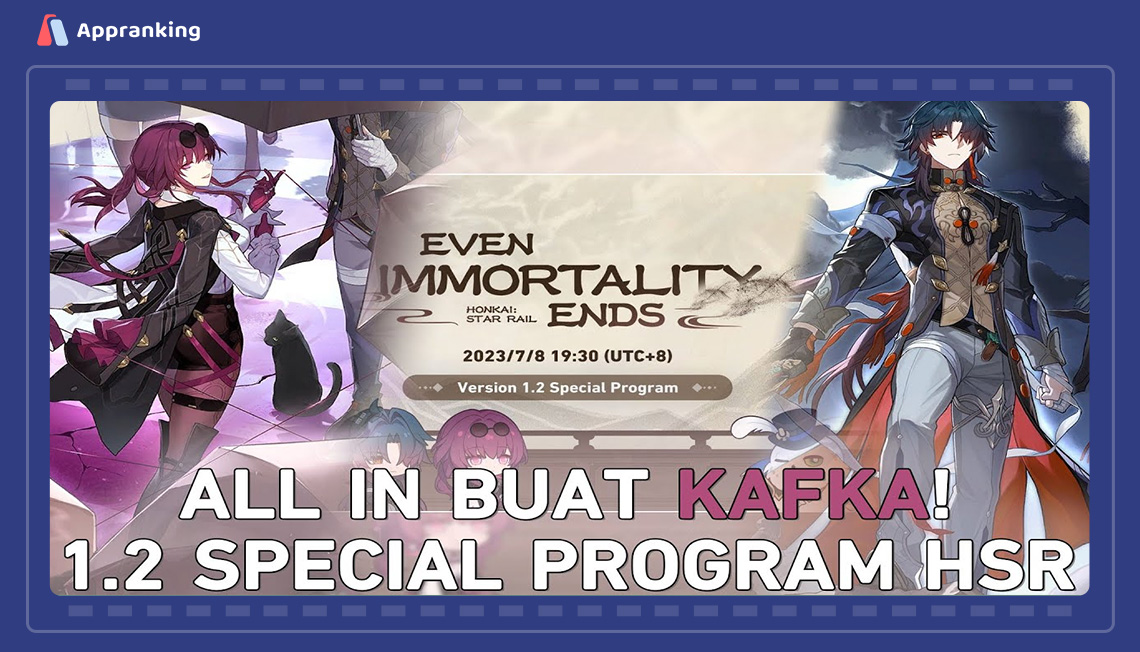 New Characters Join the Trailblazers: Blade, Kafka, and Luka
The arrival of Version 1.2 introduces three remarkable characters who will answer the call to join the Trailblazers, the courageous individuals tasked with unraveling the mysteries surrounding the fabled "Cancer of All Worlds" and Aeons. Blade, a mysterious Stellaron Hunter, unveils his backstory as the adventure unfolds, providing players with a deeper understanding of his unique abilities and motivations. Blessed with eternal life due to unforeseen events, Blade's extraordinary powers enable him to heal from grave illnesses and injuries. His bandages serve a purpose beyond mere aesthetics, enhancing his combat prowess. As a five-star Wind-Type character who follows the Path of Destruction, Blade secures himself a competitive edge by sacrificing his own HP to deal amplified damage to enemies, gaining the upper hand in battles.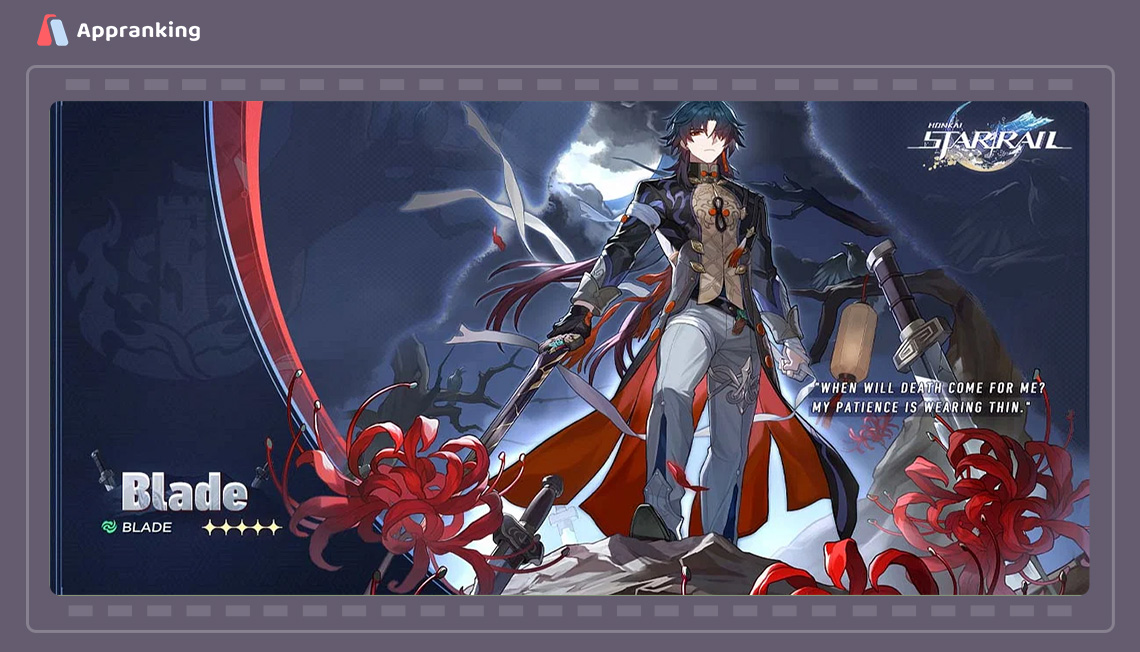 Another highly anticipated character making her long-awaited debut is Kafka, a fearless member of the Stellaron Hunters. Born on Pteruges-V, a planet where the concept of fear is foreign, Kafka possesses an inability to experience fear, leaving her with a unique perspective on life. As a five-star Lightning-Type character following the Path of Nihility, Kafka's strength lies in dealing additional damage over time to enemies. Her Skill inflicts Lightning damage to multiple targets, and if an enemy is already afflicted with Damage over Time, they will receive additional damage both during their turn and after Kafka's attack. Her Ultimate unleashes a devastating Lightning attack on all enemies, with a chance to shock targets and deal immediate additional damage to those already shocked.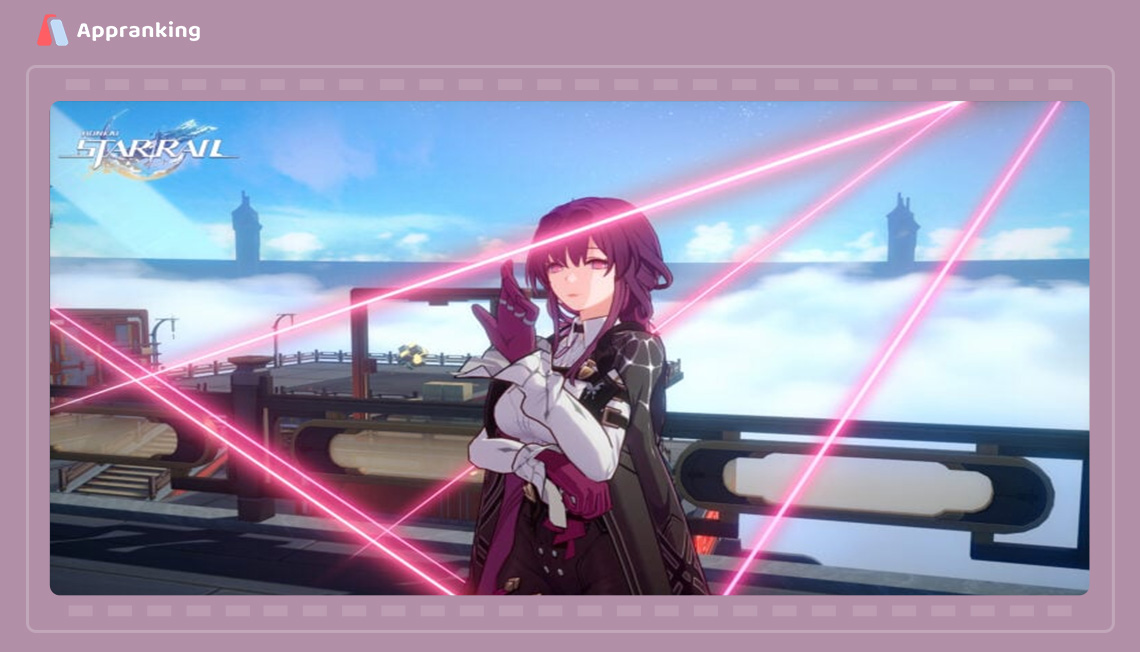 Following his initial introduction at the mid-year Summer Game Fest in June 2023, Luka, the Belobog-born-and-bred hero, will soon make his way into the game, becoming available for players to recruit. As a valued member of Wildfire and apprentice to Oleg, Luka combines his strength with an optimistic and carefree spirit to safeguard the inhabitants of the Underworld. As a four-star Physical-Type character following the Path of Nihility, Luka's skill deals Physical damage to a single target and has a chance of inflicting Bleed. During battles, Luka can also enhance his basic attack after landing multiple hits, increasing his damage output. Furthermore, his Ultimate not only deals damage but also grants "Fighting Will," which may increase the damage the target receives for a set number of turns, further enhancing his strategic value in combat.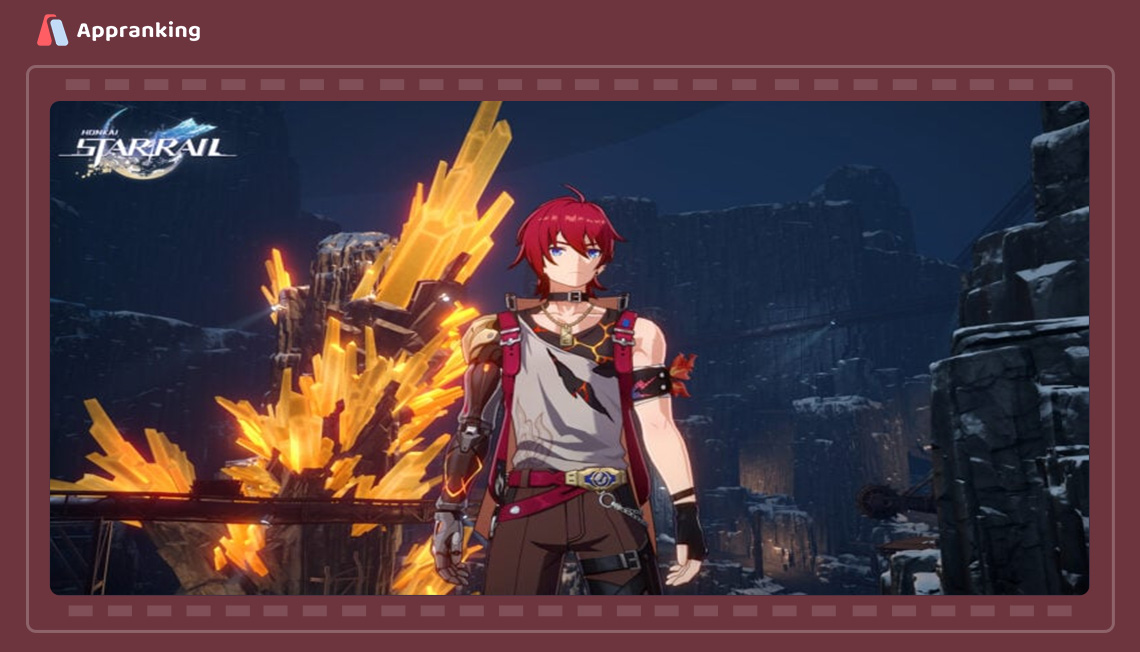 Alchemy Commission and Scalegorge Waterscape
Version 1.2 immerses players in an epic and pivotal point in Xianzhou Luofu's adventure. As Dan Heng finally reunites with the Astral Express Crew, the team finds themselves witnessing Xianzhou Luofu drowning in a setback that threatens the fate of the whole Alliance. The Trailblazers must rise above this challenge, overcoming a series of obstacles and venturing into two new areas: the Alchemy Commission and Scalegorge Waterscape. These unexplored realms hold the promise of decisive battles and harbor hidden truths within the colossal Silkpunk flagship, Stellaron. Players will embark on a perilous journey, reaching the core of the Stellaron disaster and unearthing the secrets buried deep within this magnificent vessel.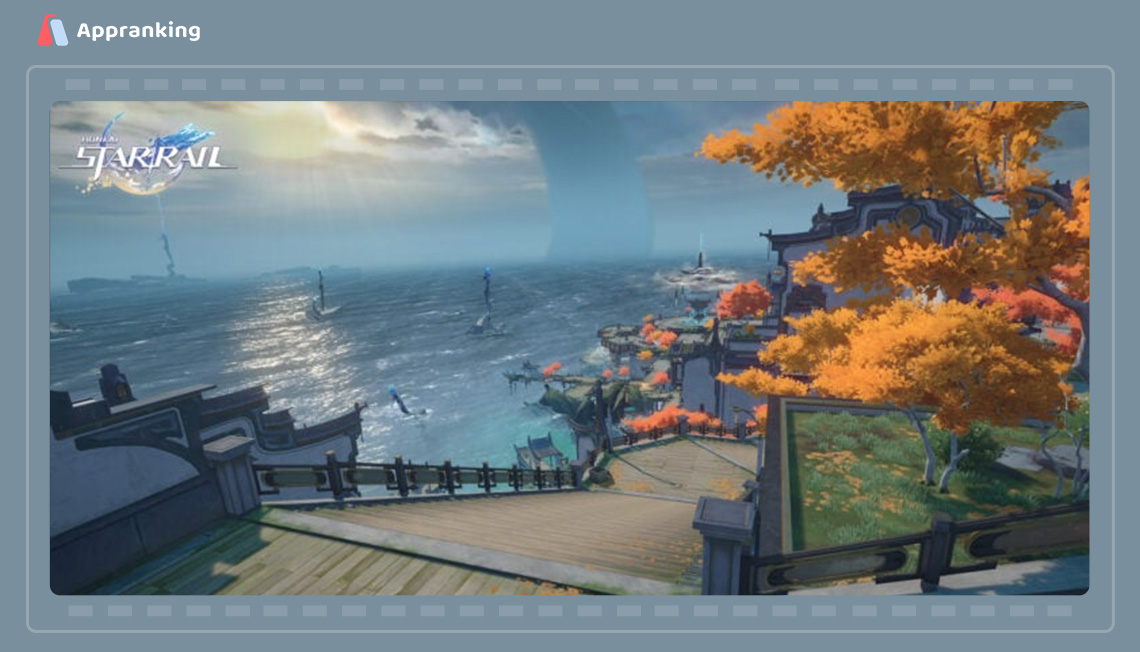 Thrilling Events and Rewards
To enhance the intergalactic journey for players, Version 1.2 brings forth a plethora of thrilling events and exciting rewards. One of the notable events is "Tales of the Fantastic," where Starskiff Haven's storyteller, Mr. Xiyan, takes a keen interest in the Astral Express's tale and is eager to work his storytelling magic. Players will have the opportunity to captivate him with their own stories and experiences, earning unique rewards in the process.
Another event, the "Underground Treasure Hunt," offers an exhilarating relic-seeking challenge. As players explore hidden corners of the universe, they'll have the chance to uncover valuable treasures while being rewarded with a special themed Chat Box for their efforts.
Moreover, Version 1.2 unveils a new segment called "The Voyage of Navis Astriger" in the Forgotten Hall. Trailblazers can embark on this adventure and secure the 4-star character Yukong by conquering Stage 1. Additionally, the Simulated Universe receives an update, introducing World 7 and offering never-seen-before Ornaments as prestigious prizes for dedicated players.
⭐Related Reading:
Unveiling Genshin Impact 4.0 Fontaine: Release Date, Leaks, and Characters
Cross-Platform Availability
Honkai: Star Rail is currently available on multiple platforms, including PC via client download and Epic Games Store, iOS via App Store, and Android via Google Play. Exciting news awaits fans as the game prepares to launch on the PlayStation 5 platform in Q4 of 2023, expanding its reach to a broader audience. With cross-save and cross-play functionality, players can seamlessly enjoy their game progress across different platforms, ensuring maximum accessibility and convenience. The game has been rated Teen by ESRB and 12 by PEGI, catering to a wide range of players.
We Appranking, a smart app promotion platform, are now inviting some valuable developers and app promoters to try our features
FOR FREE
.
With our website, you can get the latest market news and quickly understand your competitor's strategy, market data, etc. to IMPROVE YOUR APP'S RANKING within the app stores.

👉Drive your apps & games business with Appranking to try all our features for free and save up to $399!