How to Optimize TTR & CR in Acquisition & Conversion Stages of ASA Marketing
As we continue our analysis of the acquisition and conversion stages of the funnel, we'll talk more about how to optimize Tap-Through Rate and Conversion Rate.
Home
ASA Blogs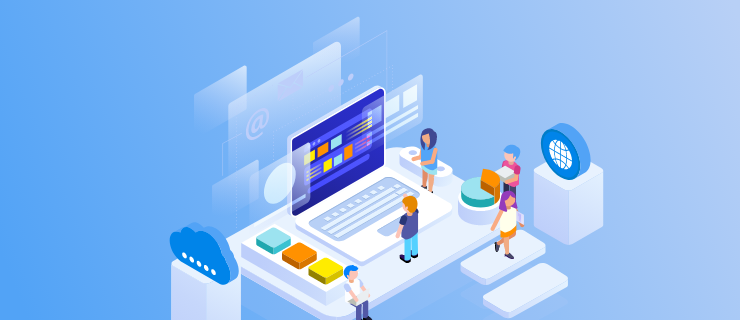 During the process of promoting a mobile app, you'll naturally find that the acquisition part is the first challenge. But conversion might be the key part of the whole thing.
As we continue our analysis of the acquisition and conversion stage of the funnel, we'll talk more about how to optimize two important metrics in it -
Tap-Through Rate(TTR)
and
Conversion Rate(CR)
.
Reasons for optimization
Since TTR, along with relevancy, is one of the major variables that decides whether users will see your ad, lower TTR for Apple Search Ads indicates that you not only have a reduced probability of converting from your ad but also that your ad may not be shown to users the following time. When people see your app among others, they are more likely to choose one of your competitors if your app store product page has a low TTR.
In addition, the importance of conversion rate needs no further explanation. No matter how much effort you have spent before to attract consumers, if there is no conversion effect, the previous preparation will be wasted.
Solutions for optimizing Tap-Through Rate
When it comes to Apple Search Ads, you can raise TTR by implementing Broad Match and Search Match options in your shop listing and performing Discovery Campaigns. Priority should be given to the optimization of your app store listing, namely the use of keywords in your metadata and in your visual assets (icons, screenshots, and app previews).
Optimize keywords
To improve your app's visibility in search, among millions of other apps (the same applies to Apple Search Ads), TTR and consequently decrease CPI, the keywords on your app store product page should have high popularity (high search volume) and high relevance and also, low competitiveness level.
You may be unable to rank well enough if a keyword has a lot of competition. Additionally, if you design mobile games or fitness apps and have a puzzle game and utilize the word Instagram in your metadata, utilizing such a word can have the exact opposite effect.
Keep in mind that even if you win a bid with the keyword Instagram in Apple Search Ads, since your ad is irrelevant to your app, users won't tap on the ad, but rather will scroll down. And when they get back to the top of the page, your ad will already disappear. This is due to ads rotation of creative sets, and instead of your ad, users will see a competitor's ad, next on the waiting list.
Here are some more tips:
Set a negative keyword list and add irrelevant keywords there in order not to discourage users and not to waste money on useless keywords.
Hack for google play store: add your top-performing keywords to your developer name -- this might improve your app visibility and TTR.
Localize store listing metadata for your target markets.
Optimize app store creatives
There are some tips for optimization of your app store creatives, which will also positively affect the tap-through rate for your mobile app or game and help you decrease CPI.
Integrate learnings from your keyword research into your creatives.
To boost TTR, try adding top-performing keywords to screenshot captions, especially the first two or three screenshots. With Appranking, you can get professional keyword research to help your decision. Click here
Appranking
for more information: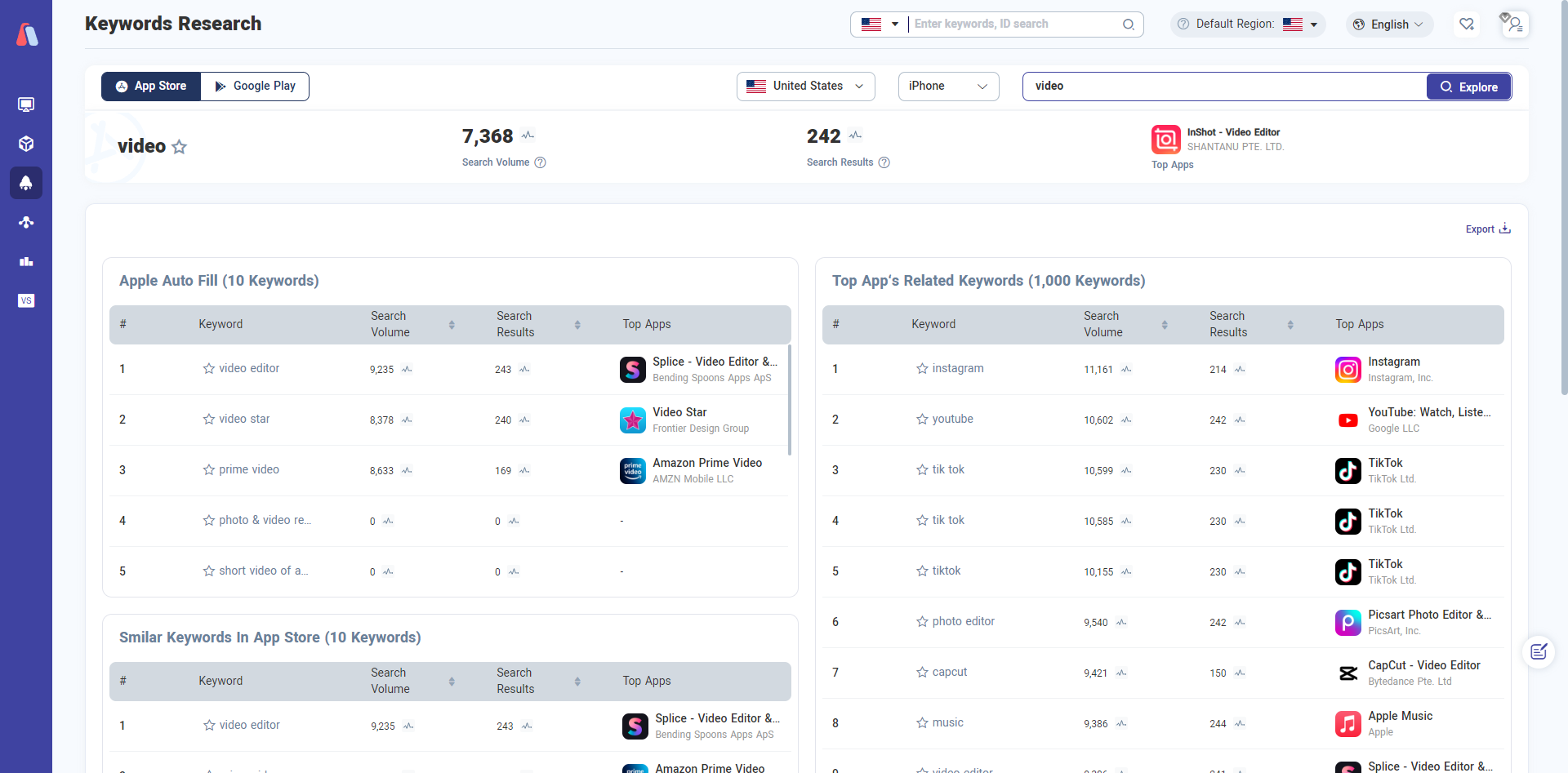 Localize not only metadata from your app store listing but also your visuals.
Adjust them to the cultural specificities of a country or region, But before implementing this or a previous tip and making any changes to your store listing, run app store A/B testing experiments to prove the hypothesis that this might work for you.
Solutions for optimizing Conversion Rate
Once you have worked on improving your app's TTR, it's time to optimize the conversion rate.
At any level of the ant funnel, including post-install activities, conversion can be optimized. Here, we concentrate on the transition from taps to downloads. All of the advice we provided for enhancing your TTP applies equally to enhancing conversion rates. But here are a few additional tips that can improve your conversion rate and lower your CPI or CPA.
The first one is to resort to app store A/B testing. You can do it via Creative Sets testing in Apple Search Ads.
The second tip is about working on your app's quality and improving ratings & reviews on the app stores. You can directly visit our professional app growth platform
ASOWorld
to gain this kind of service.
A/B testing with Creative Sets
With Creative Sets in Apple Search Ads, you may experiment with ad variations. Instead of a default ad, you can play around with up to 10 screenshots and 3 video provides.
When you pair those creatives with particular keyword themes or target audiences, you will produce an ad that performs well and generates conversions. You may A/B test your screenshots and app previews using Creative Sets to lower CPA. However, bear in mind that this tool has several restrictions when used for A/B testing:
Your visual assets can work in different ways for ASA, where user behavior is quite specific: the average banner tap-through rate is 2x lower compared to the results of genuine top position in App Store Search - 7.11% against 19.29%. So the results of your Creative Sets testing aren't always applicable to your organic strategy.
In case your app is published on both the App Store and Google Play, you can't apply the results you gained by testing Creative Sets in Apple Search Ads to your app store listing and ads on Google Play.
You cannot un an unlimited number of tests simultaneously, as the number of Creative Sets is limited to 10. Also, creative sets testing is quite time-consuming, since to test different variations, and change the order of the screenshots, you need to first update your product page and upload new screenshots there.
Since testing at pre-launch is unavailable in Creative Sets, you cannot use them for ideas validation.
Creative Sets are bound to keywords which makes results interpretation tricky.
The sample size for testing within Apple Search Ads should be calculated manually.
Conclusion
In a word, using Apple Search Ads to boost mobile app growth is a long-term and time-consuming thing which needs professional suggestions. Get ready to use
ASOWorld
,
AppAds,
and
Appranking
, a package service for app marketing, to save your time and energy and improve your app performance.